"I don't do things just because they've always been done that way. Instead, I take a creative approach tailored to your unique situation."
-Sarah Turner
Divorce & Mediation Attorney in Memphis, Tennessee
---
Determining who to entrust with your legal issue can be incredibly difficult, especially when your family is at the center of that issue. Put passion, patience, and empathy on your side through this difficult time. Reach out to the Law & Mediation Office of Sarah Turner today. Attorney Turner proudly serves those in Shelby, Tipton, Fayette, and Hardeman counties.
Sarah Turner
---
Attorney at Law
---
Sarah earned her J.D. from the University of Memphis School of Law in 2010 and opened her own firm in 2014. For nearly a decade, Sarah has been thinking outside the box to craft creative solutions for families facing legal difficulties in Memphis and beyond. Her top priority is ensuring your voice is heard and your needs are addressed as you seek solutions together. When all hope seems to be lost, Sarah is here to remind you that this too shall pass.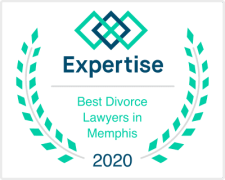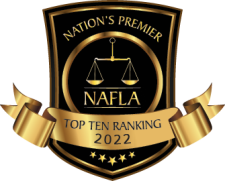 CLIENTS SHARE THEIR EXPERIENCES
Mrs. Turner represented me after my ex-husband had been harassing me after divorce. Sarah is very alert and attentive. She has a great memory, very organized, very knowledgeable, and detail oriented. I enjoyed watching her cornering him during the court hearing. She put a lot of effort into proofs and weaving them together to prove our points. She led me through the procedure and I was very comfortable and confident. I was extremely satisfied in my court hearing watching her prove our case for the wins! Thank you Sarah for all the hard work you do!
After attempting a resolution to my case with two previous lawyers, Sarah took control and coordinated exactly what I wanted. She is a professional in every sense of the word. Extremely understanding, honest, and dedicated to helping you resolve your legal problem.
I hired Sarah to alter an existing parenting plan, so I could move out of state with my daughter. Sarah was always professional and polite throughout the entire process and even worked on her off time to help me get my situation resolved in time for me to transfer. She is by far the best attorney I have worked with.
This was the first time I've met an attorney who actually cared. I did not have a lot of money, but I had a very difficult case and neither was enough to make Sarah turn me away. She can make any situation better. I know because without her help I would've failed, no doubt about it.
I was going through a divorce and had just lost my job when I met Sarah. I asked her some basic questions regarding my divorce and how to lower my child support until I was able to get a new job. Sarah displayed a sense of professionalism and understanding of my situation, and I immediately hired her for my case.
MEDIATION & COLLABORATION
TO HELP YOU MOVE FORWARD
When it comes to your family, it's important to be versatile while remaining grounded in what really matters.
The legal difficulties you are facing now will not last forever. When the dust settles, you will want to be able to say that you focused on the big picture and did everything possible to maintain civility for the sake of your family's future. Collaborative law and mediation are excellent avenues to pursue if you're hoping to reach an amicable resolution.
YOUR CASE IS TRULY UNIQUE
Every Divorce, Child Support, or Child Custody Situation Is Different. Attorney Turner Crafts Strategies Tailored to You.
Your family is distinct, and so are the legal problems you may be facing. There is no one-size-fits-all solution to your case. Sarah will take the time to get to know the specificities of your unique situation, then craft a tailor-made course of action with the ultimate goal of helping you achieve your desired outcome.
MAKING THE BEST DECISIONS FOR YOUR CHILDREN & YOUR FUTURE
When issues arise involving the people who matter most, let Sarah Turner guide you toward the path that best fits your family's needs. She is prepared to listen to your story, understand your desired outcome, and help you start this new chapter with confidence.
DON'T LOSE SIGHT OF THE BIGGER PICTURE
It can be easy to let your emotions drive your decisions. Sarah Turner is here to keep you focused on the future so you can make smart choices that will benefit you down the line.
REMEMBER: THINGS WILL GET BETTER.
When you feel consumed by fear, anger, or sadness, don't forget that this time of change is temporary. It can't rain all the time. Your future is bright, filled with growth, and waiting for you. All you have to do is embrace it. Sarah is here to keep you grounded—to pull you back to reality when your concerns take you off course.
Patience and empathy are at the heart of everything Attorney Turner does as she works with her clients. Through your divorce and every subsequent legal problem you may face, Sarah will stand by your side. She will serve as your listening ear, your pillar of strength, and your resource when questions or concerns arise. If you are ready to take the first step forward, reach out to the Law & Mediation Office of Sarah Turner in Memphis, Tennessee.